4.9 star rating on Google
Bug facts
Roaches and your Health
Many of us know roaches are gross, but we often don't understand the true scope of things.
Get rid of my roaches
The Harmful Effects Roaches Can Have
Many of us know roaches are gross, but we often don't understand the true scope of things. We'll cover the health risks and diseases they bring to your home as well as some ways to help keep your home roach-free. Whether you're just wanting some info, or you've got a roach infestation and want to know more of the issues they can cause you'll find info here.
The Diseases and Parasites Roaches Carry
Cockroaches harbor numerous diseases and parasites on and inside their body. They're commonly known to spread salmonella and E. coli which we've all probably heard about in some way or another. They're also known to carry and spread typhoid fever, leprosy, gastroenteritis, and more. All of these diseases are reason alone to keep roaches out of your house. Unfortunately like these pests, there is more to uncover. As we mentioned before they don't just carry diseases, they also carry parasites. Some of the common parasitic worms found on roaches are roundworms, pinworms, and tapeworms. All of this depends on where they traveled before they got to your home, the nastier the place the more riddled they become as you'd expect.
Household Surface Contamination
Roaches travel through all sorts of unsavory areas like sewers, garbage heaps, and others. While they do this, they are constantly feasting on whatever they can find including human bodily waste. This makes them a host to numerous types of bacteria and parasites that can cause you bodily harm. While they travel about, they're spitting up parts of their prior meal, urinating, and leaving droppings behind. All of this leaves things like parasitic worms and illnesses such as typhoid fever, E. coli, and more.
Allergens and The Risks for Asthmatics
Something that's often not considered is the effect roaches have on people with asthma and that they produce allergens. On the less serious side, they can cause allergic reactions like rashes, sneezing, itchiness, and watery eyes. The more serious side of it is asthma which can be aggravated by or caused by (mostly in young children) roaches. Yes, that's right you read that correctly, research has shown early childhood exposure to roach allergens can cause asthma. Thankfully the allergens don't remain airborne for long, but that's no excuse to let roaches continue crawling around your home. These effects are mainly dangerous to younger children and the elderly with either underdeveloped or compromised immune systems.
Keeping Your Home Roach Free
Keeping your home roach-free is a combination of preventative treatment and cleanliness. Roaches seek moist dark areas with lots of food and eliminating these areas as well as properly sealing your foods is one step to take. You can only combat so much with cleanliness, that's why we suggest regular preventative treatment. This is perfect for many Texas homes considering the number of cockroaches we must deal with here. For the outside of your home, it's best to keep compost piles and garbage bins away from your house in case these unwanted pests get attracted.
We hope this article from Root Home Services on the health risks cockroaches pose to us has helped. If you have warning signs of cockroaches, or have an existing problem give us a call and we'll have our professional exterminators take care of you
GET STARTED TODAY!
Get a Free Estimate
"
These guys are the best! Incredibly friendly, fast, and super knowledgeable. They answer my texts in seconds, schedule visits ASAP, and are very thorough both in their service and filling me in on what I need to know and look out for. Plus, love working with a family-owned business. 10/10 recommend!
Becca Sherman in 2021.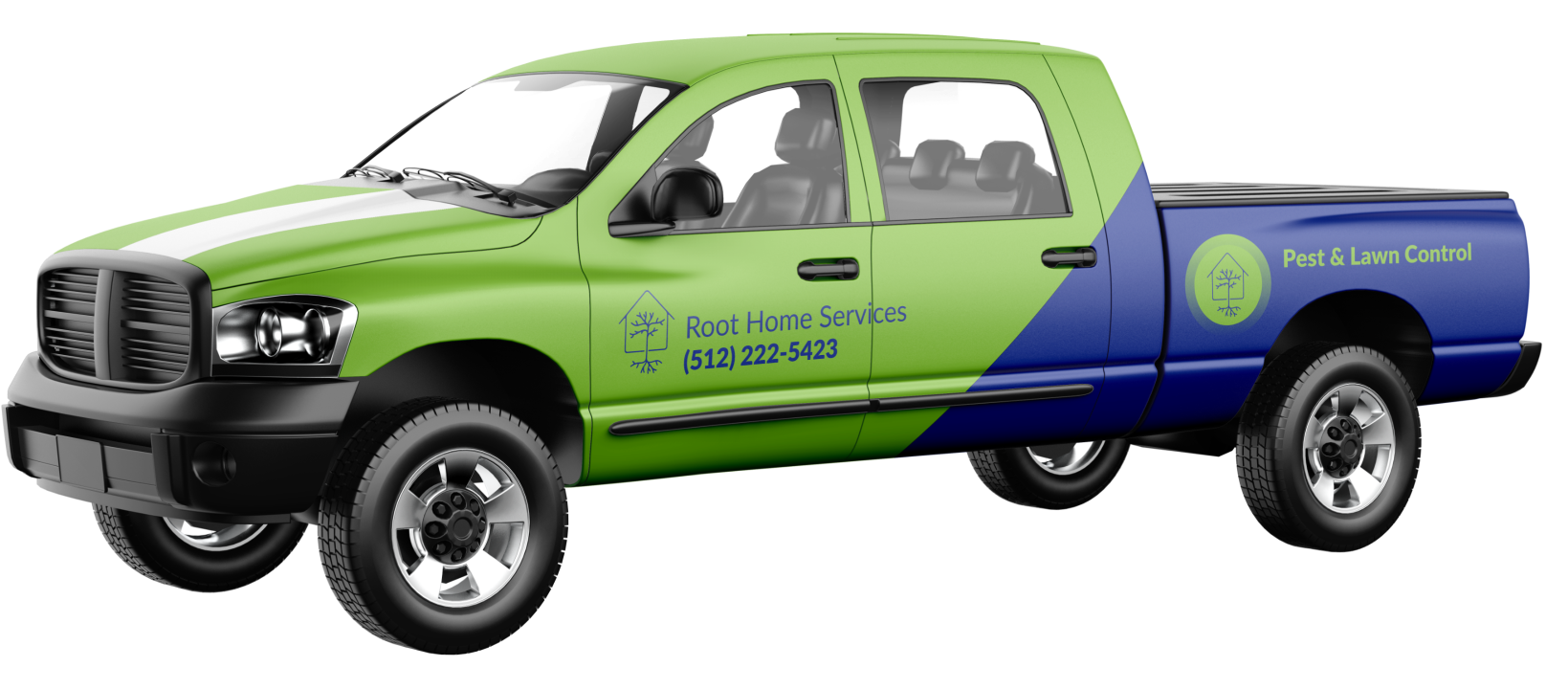 Service Areas
The Award Winning Pest & Lawn Company in Austin, TX
Our thorough pest and lawn care solutions provide with elimination from, ants, fungi, roaches, spiders along with pesky weeds and more! Give us a call and find out how we can help get your home back on track. We serve all of Travis and Williamson Counties as well as Hays and Bastrop Counties.
Bastrop
Bee Cave
Brushy Creek
Buda
Cedar Park
Dripping Springs
Elgin
Georgetown
Hutto
Kyle
Lakeway
Lago Vista
Leander
Liberty Hill
Marble Falls
Manor
Pflugerville
Round Rock
Spicewood
Taylor
West Lake Hills
Wimberley