4.9 star rating on Google
Bug facts
Why Regular Pest Control Is Important
Pest prevention is one of the most important things a homeowner can do to protect their investment.
Get a free quote
Not only do some of these pests bring serious health hazards into your home they also cause damage to it. From termites eating away at the structure of your home to rodents gnawing through your walls, wires, and food containers. Let's be realistic here, no one wants any of this stuff going on in their home. Preventative treatment and inspections help spot the start of an issue before it can cause damage to your home.
How Often Should You Get Treatment
We often see new and existing homeowners wondering how often they should get pest control treatment. With so many variables like location, possible entry points, and the available resources pests are known to seek. Cutting out as many of these options as possible will help prevent reinfestation or new pests from appearing. Depending on these variables you may need treatment quarterly or more often if the issue is severe. We offer treatment every 90 days to help aid in prevention along with treatment in between for any worries that might come around. Our aim with this article is to clear the air of any confusion on how often pest control should be done, why, as well as show some warning signs of a problem.
Warning Signs of a Pest Problem
It's important to know some of the warning signs of common pests especially in Texas. With so many pests just waiting to crawl into your home and take up residents in your home it's best to be well informed. Knowing these warning signs helps you spot the possibilities of an infestation before your next treatment. Spotting warning signs like rodent droppings or finding several roaches in your home are some of the more obvious signs. If you're hearing chewing sounds at night, and no not your partner getting up for a midnight snack, we're talking about termites eating away at your home or rodents chewing through your walls. Any of these are a sign you might have a problem and should schedule an inspection even if it's in-between regular visits. One thing no one wants especially here in Texas is a roach problem in their home.
What About for Newly Constructed Homes
Newly constructed homes are some of the most vulnerable to pest infestations and for reasons not many of us would think of. Throughout most of the construction process the home is wide open inviting rodents and other creepy crawlies into your home. So many variables can play into this like food left around attracting rodents or lumber piles attracting termites. Our last notable point on pests in new homes is that there was most likely no pre-existing protective barrier. This leaves your new home even more exposed to the possibility of pests.
Does Pest Treatment Wash Away
Often you wonder how well pest prevention barriers hold up in the elements. Our compounds are designed to last for up to 90 days even through light rain and other typical Austin weather. Heavy rain can wash away a protective barrier, but retreatment with us is always free. No matter what the weather brings you'll always be protected from invasive pests.
With all the pests in Texas trying to move in your home it's important to remember your regular pest control treatments. We hope this article from Root Home Services has helped clear the air about why pest control is important here. If you notice a pest problem starting or want to keep them out of your home give us a call.
GET STARTED TODAY!
Get a Free Estimate
"
These guys are the best! Incredibly friendly, fast, and super knowledgeable. They answer my texts in seconds, schedule visits ASAP, and are very thorough both in their service and filling me in on what I need to know and look out for. Plus, love working with a family-owned business. 10/10 recommend!
Becca Sherman in 2021.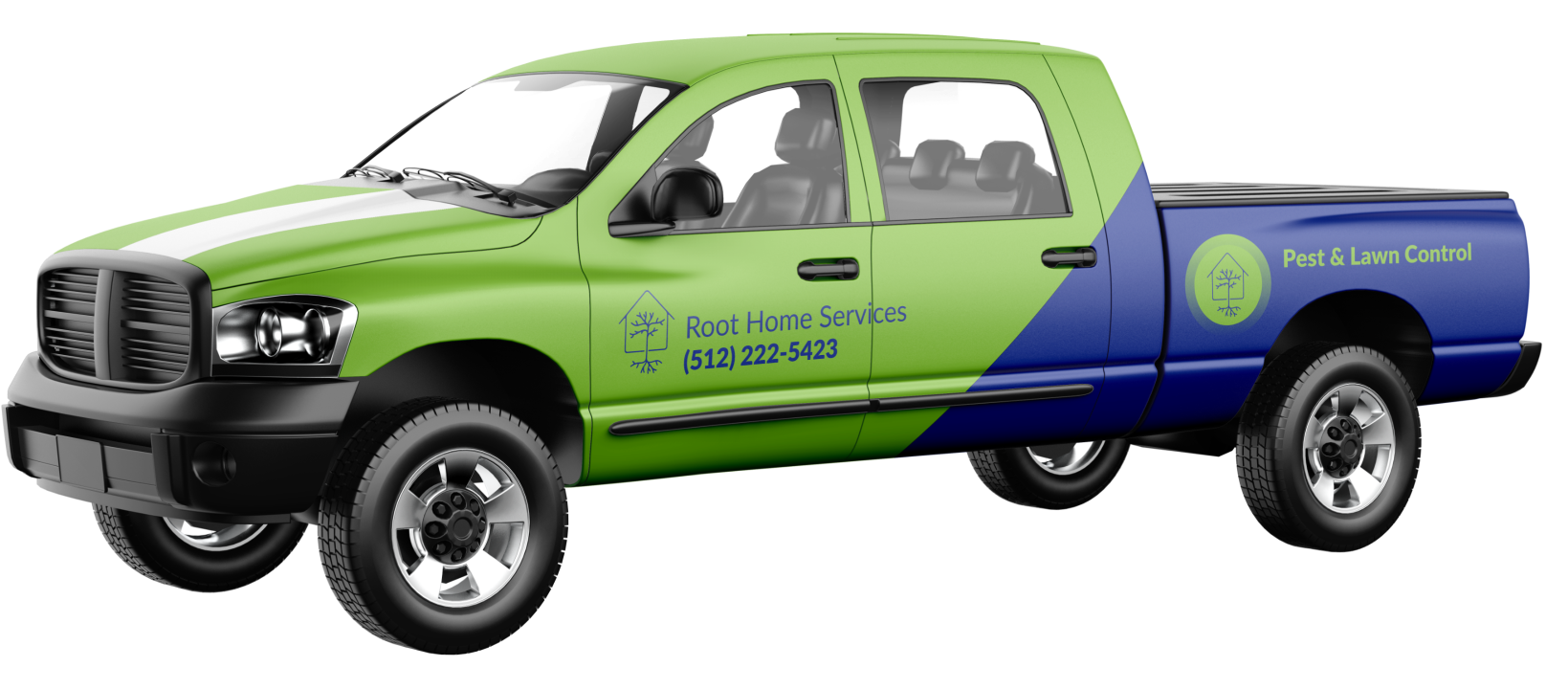 Service Areas
The Award Winning Pest & Lawn Company in Austin, TX
Our thorough pest and lawn care solutions provide with elimination from, ants, fungi, roaches, spiders along with pesky weeds and more! Give us a call and find out how we can help get your home back on track. We serve all of Travis and Williamson Counties as well as Hays and Bastrop Counties.
Bastrop
Bee Cave
Brushy Creek
Buda
Cedar Park
Dripping Springs
Elgin
Georgetown
Hutto
Kyle
Lakeway
Lago Vista
Leander
Liberty Hill
Marble Falls
Manor
Pflugerville
Round Rock
Spicewood
Taylor
West Lake Hills
Wimberley