4.9 star rating on Google
Bug facts
Termites: True or False?
Termites are highly social insects, living in large colonies with overlapping generations. As a group, they support the children to help ensure a high survival rate.
Get a free quote
In nature, termites can be beneficial, breaking down dead trees and recycling the biomass into the soil. In a home, however, termites can wreak havoc.
Like all pests, termites come with its own host of myths and misconceptions. It can be hard to filter what's true and what's false.
Termites are a part of the ant family.
False! They can be mistaken for each other, but termites are an entirely different insect group with very different lifestyles including food sources. Ants will bring almost anything that could be a food source back to the colony , while termites focus on fibers and plant matter to bring to their colony. http://www.epestsupply.com/images/bugs/wingedanttermite.jpg
Termites can eat through concrete.
False! Depending on the termite, it can digest lots of different kinds of fibrous plant matter, but never a rock or concrete. Different species will feast on cellulose, burlap, wallpaper, wood, and even insulation. Concrete is not a satisfactory barrier against termites, since foundations and sidewalks can contain cracks where the insects can squeeze through to set up their colonies.
Deforestation destroys termite colonies.
False! Losing wildlands displaces all animals who used to inhabit the area. Termites will seek out new food sources in sustainable areas, which may include a house. Homes near recently cleared land should seek a termite inspection since they are at a higher risk. After the initial inspection, an annual follow-up is advised.
Once treated, I'll never have termites again.
False! Like with all pests, termite inspections are crucial to keeping your house well maintained. An inspection can catch termite activity early on and reduce or even eliminate potential damage costs to a home.Termite inspection should be performed at least once a year to be most effective.
GET STARTED TODAY!
Get a Free Estimate
"
These guys are the best! Incredibly friendly, fast, and super knowledgeable. They answer my texts in seconds, schedule visits ASAP, and are very thorough both in their service and filling me in on what I need to know and look out for. Plus, love working with a family-owned business. 10/10 recommend!
Becca Sherman in 2021.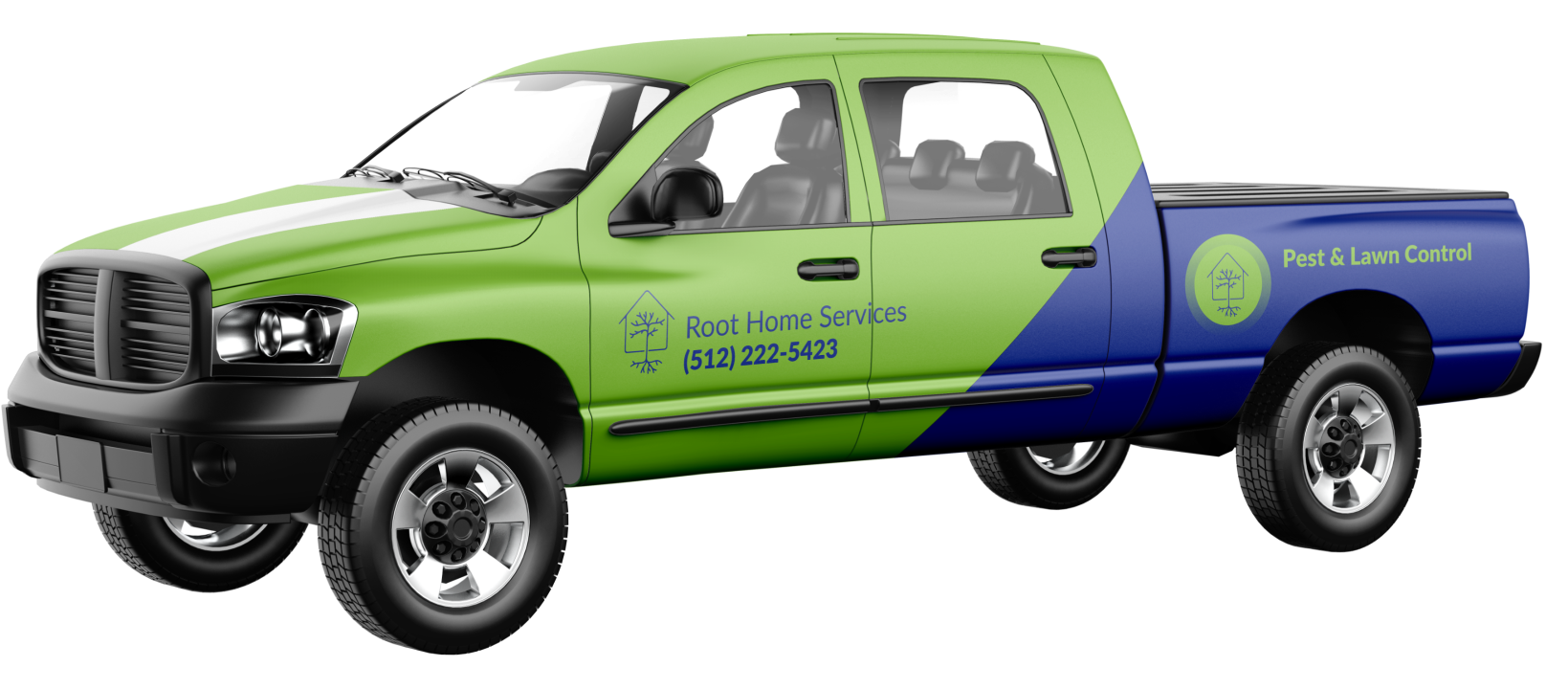 Service Areas
The Award Winning Pest & Lawn Company in Austin, TX
Our thorough pest and lawn care solutions provide with elimination from, ants, fungi, roaches, spiders along with pesky weeds and more! Give us a call and find out how we can help get your home back on track. We serve all of Travis and Williamson Counties as well as Hays and Bastrop Counties.
Bastrop
Bee Cave
Brushy Creek
Buda
Cedar Park
Dripping Springs
Elgin
Georgetown
Hutto
Kyle
Lakeway
Lago Vista
Leander
Liberty Hill
Marble Falls
Manor
Pflugerville
Round Rock
Spicewood
Taylor
West Lake Hills
Wimberley