4.9 star rating on Google
DIY pest control
Venomous Spiders in Texas
There are only two kinds of venomous spiders located in Texas. Both have the potential to be found near homes, indoors and outdoors, throughout the state. Neither spider is aggressive, but will bite when accidentally trapped, disturbed, or threatened.
Get a free quote
Black widow
Perhaps the most famous dangerous spider in the United States, the black widow is easily identified by the reddish or yellowish hourglass symbol on its abdomen, with the rest of the spider's body being jet black in coloration. The black widow is aptly named for consuming its mate after mating. They are frequently encountered in woodpiles, boxes, outdoor toilets, meter boxes, under eaves, and other undisturbed areas.
The venom is a neurotoxin that can lead to severe systemic (or full-body) reactions, and in rare cases death. The spider's venom is reportedly fifteen times more toxic than the prairie rattlesnake. The most severe reactions are found in children and elderly adults.
Brown Recluse
Golden brown in color with a brown or black fiddle-shaped pattern on their head, the brown recluse is also found in dark, undisturbed areas such as basements and garages. They enjoy hiding between boards and boxes, as well as in old towels and clothes.
Their venom has necrotizing enzymes that can cause local reactions to the injured area or systemic, full-body reactions.
GET STARTED TODAY!
Get a Free Estimate
"
These guys are the best! Incredibly friendly, fast, and super knowledgeable. They answer my texts in seconds, schedule visits ASAP, and are very thorough both in their service and filling me in on what I need to know and look out for. Plus, love working with a family-owned business. 10/10 recommend!
Becca Sherman in 2021.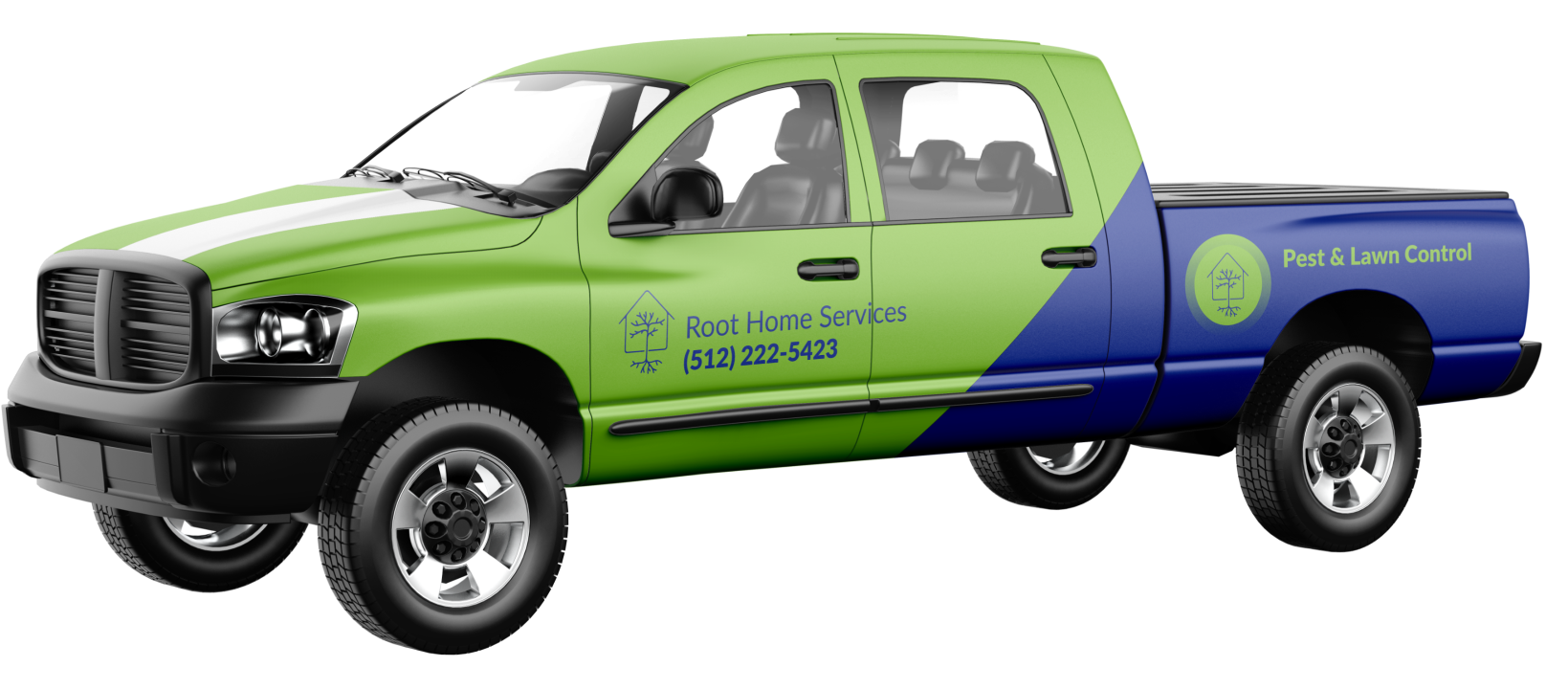 Service Areas
The Award Winning Pest & Lawn Company in Austin, TX
Our thorough pest and lawn care solutions provide with elimination from, ants, fungi, roaches, spiders along with pesky weeds and more! Give us a call and find out how we can help get your home back on track. We serve all of Travis and Williamson Counties as well as Hays and Bastrop Counties.
Bastrop
Bee Cave
Brushy Creek
Buda
Cedar Park
Dripping Springs
Elgin
Georgetown
Hutto
Kyle
Lakeway
Lago Vista
Leander
Liberty Hill
Marble Falls
Manor
Pflugerville
Round Rock
Spicewood
Taylor
West Lake Hills
Wimberley