4.9 star rating on Google
DIY
Mythbusters: Ant Food
It really boils down to a few methods: killing the ants, covering scents, and removing food sources. Ants communicate in many ways including smells, touch, sounds, and body language. By disrupting the communication between ants, humans can deter them from entering our homes.
Get a free quote
Removing Food Sources
You've probably already thought of this, but one of the best ways to rid yourself of ants is to remove what they're chatting about. Clean your house to make sure there are no food sources readily available to them. Seal food in containers or plastic bags. Hide sweets and starches like sugar, honey, and cornmeal.
If you've thought of everywhere already, don't forget these key areas! Be sure to get under and around standing appliances in your kitchen. Check in your couch cushions and vacuum up the morsels they might find.
Your garbage can might have residual food in the bottom. Pet food can attract ants, so always rinse bowls after the pet has eaten to eliminate the scent of food. Check houseplants for swarms of ants which might indicate nests in the soil. Remove vines or vegetation that touches the exterior walls of your house, as it makes it easier for ants to enter the home.
What's wrong with this thought process?
Removing the source of why the ants are entering your home is very effective, but you have to know what kind of ants you are dealing with. Some ants, like the carpenter ant and leaf-cutter ants have non-traditional food sources. Often, you don't always know the exact food source, but you assume what the ants are eating.
Our experts can identify which type of ant is plaguing your home, provide immediate treatment, and determine the best course of action to ensure a complete eradication of the colony. Give us a call today!
Sources Images:
GET STARTED TODAY!
Get a Free Estimate
"
These guys are the best! Incredibly friendly, fast, and super knowledgeable. They answer my texts in seconds, schedule visits ASAP, and are very thorough both in their service and filling me in on what I need to know and look out for. Plus, love working with a family-owned business. 10/10 recommend!
Becca Sherman in 2021.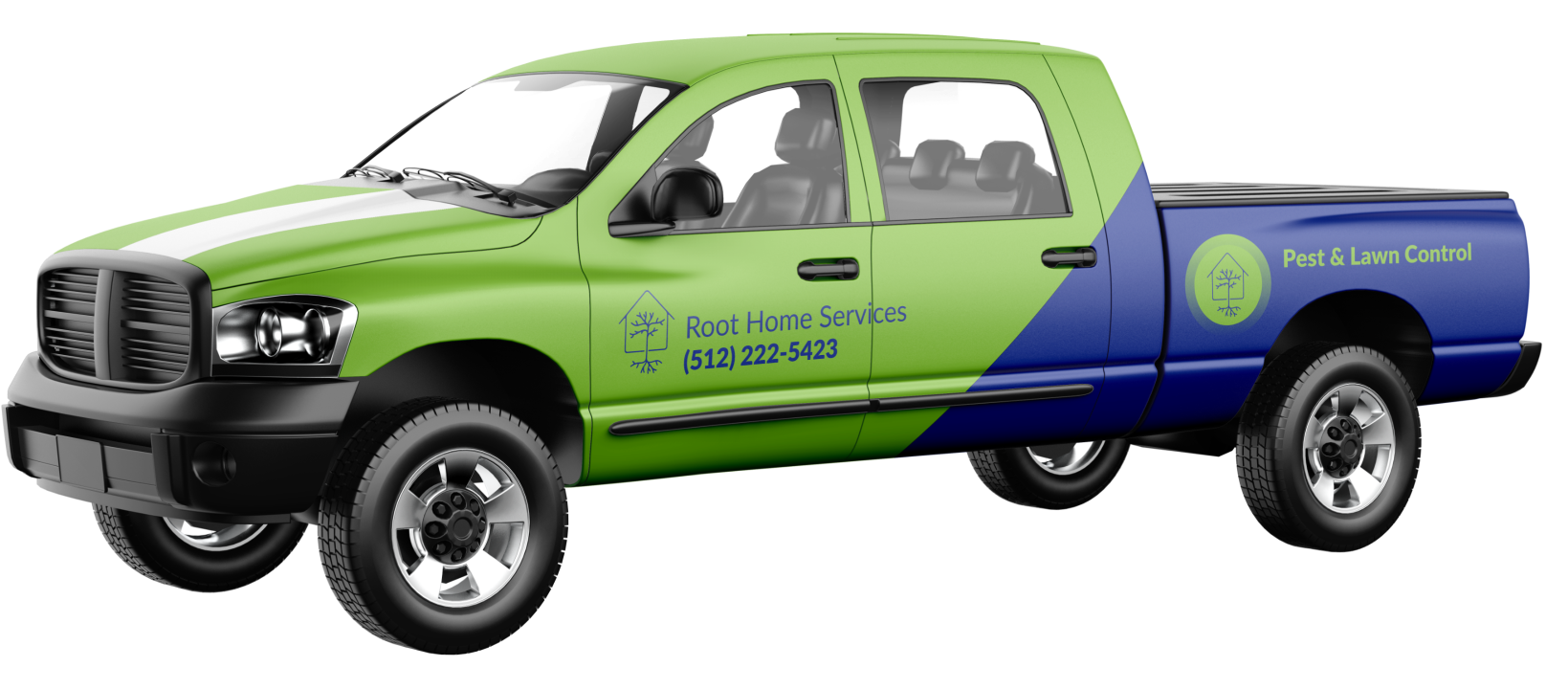 Service Areas
The Award Winning Pest & Lawn Company in Austin, TX
Our thorough pest and lawn care solutions provide with elimination from, ants, fungi, roaches, spiders along with pesky weeds and more! Give us a call and find out how we can help get your home back on track. We serve all of Travis and Williamson Counties as well as Hays and Bastrop Counties.
Bastrop
Bee Cave
Brushy Creek
Buda
Cedar Park
Dripping Springs
Elgin
Georgetown
Hutto
Kyle
Lakeway
Lago Vista
Leander
Liberty Hill
Marble Falls
Manor
Pflugerville
Round Rock
Spicewood
Taylor
West Lake Hills
Wimberley