4.9 star rating on Google
Bug facts
Why organic pest control matters!
There are a few good reasons for choosing organic pest control.
Get my solution
What is Organic Pest Control?
There are a few good reasons for choosing organic pest control. The most notable is the environmental impact which is almost non-existent. Oftentimes man-made chemicals can taint the water, cause harm to other animals, or cause damage to your landscape. Organic pest control is one of the oldest methods for preventing pests and rodents. Another added bonus to organic is that it's far less harmful to the environment and aquatic life than chemical-based methods. Give us a call to schedule an organic pest control plan that works for you.
Is Organic Pest Control Cheaper?
Normally when we think of the term organic our mind jumps right to high cost, thankfully that's not always the case. With competition growing since the idea was conceived while prices have seen a decline. You'll see some organic methods are a little more expensive than traditional while some are cheaper.
Is Organic Pest Control Safe?
Safety is an important factor when it comes to pest control. While organic methods are best chosen based on low toxicity levels they're typically fine when it comes to people and pets. That's why we offer it primarily for indoor preventative treatments. An added bonus with this option is the low impact on the environment, unlike traditional methods.
Does Organic Pest Control Actually Work?
Organic pest control is often thought to lack the potency needed to prevent pests. This is often not the case. While this method may not be the most ideal for outdoor treatment it is however very effective on the inside of your home. With little pressure from the elements, organic methods tend to last for a reasonable length of time. With our professional exterminators, you'll get the right barriers applied to prevent pests from getting into your home.
Why is Organic Pest Control Important?
Organic pest control is important for a couple of reasons. One of the main reasons is environmental preservation. With traditional pest control, there is a greater damaging effect on the environment. Organic methods have a far less detrimental effect on our local ecosystem. These methods are also great when it comes to home gardens. Traditional methods also pose a risk to any food or other plant life you may be cultivating. While organic methods are virtually safe for your landscape and garden leaving no harmful aftermath.
Whether your goals are to help aid in preserving our environment or you're just trying to find a safe method to use indoors, organic is a great option. Give us a call and see what we can do for you.
GET STARTED TODAY!
Get a Free Estimate
"
These guys are the best! Incredibly friendly, fast, and super knowledgeable. They answer my texts in seconds, schedule visits ASAP, and are very thorough both in their service and filling me in on what I need to know and look out for. Plus, love working with a family-owned business. 10/10 recommend!
Becca Sherman in 2021.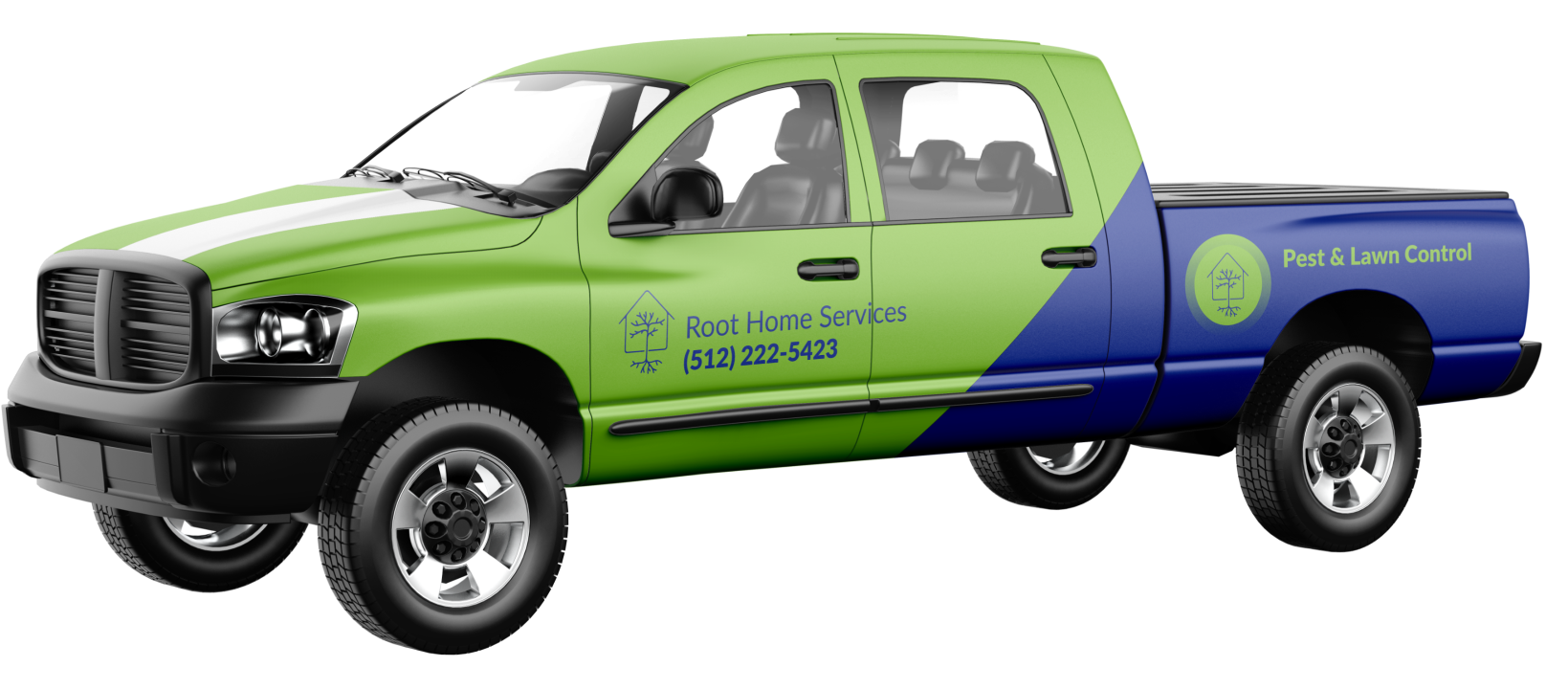 Service Areas
The Award Winning Pest & Lawn Company in Austin, TX
Our thorough pest and lawn care solutions provide with elimination from, ants, fungi, roaches, spiders along with pesky weeds and more! Give us a call and find out how we can help get your home back on track. We serve all of Travis and Williamson Counties as well as Hays and Bastrop Counties.
Bastrop
Bee Cave
Brushy Creek
Buda
Cedar Park
Dripping Springs
Elgin
Georgetown
Hutto
Kyle
Lakeway
Lago Vista
Leander
Liberty Hill
Marble Falls
Manor
Pflugerville
Round Rock
Spicewood
Taylor
West Lake Hills
Wimberley