4.9 star rating on Google
DIY
Mythbusters: Ant Food
Texas hosts a variety of species of ants, but the following are the most common household invaders.
Get a free quote
Perhaps the most iconic species of Eastern Texas, fire ants are known for their aggressive response to disturbances including a painful "fiery" sting. Reddish-brown in color, these ants always nest outdoors, but will enter buildings in search of food and water in times of extreme heat or cold. Their nests are conspicuous mounds with no visible entrance holes on the mound itself.
There are two kinds found in Texas. The southern fire ant is native to the Southern United States, but has a less painful sting when compared to the invasive red imported fire ant whose native home is in South America.
Carpenter Ants
Considered large for an ant, carpenter ants come in a few colorations including black, brown, or red-orange. These ants are nocturnal by nature, and follow trails along fences, water hoses, and other linear objects. Carpenter ants can bite but cannot sting. They nest in hollow trunks and branches, but are not opposed to hollow boxes or walls of a building.
Acrobat Ants
Acrobat ants are frequently confused with carpenter ants due to their similar coloration and nesting habits. Unlike carpenter ants, acrobat ants are diurnal, or active during the day. When threatened, these ants lift their heart-shaped gasters like an acrobat when balancing on their hands. They are able to sting.
Pharaoh Ants
Teeny in size, pharaoh ants are yellow-ish in color and live indoors. They are picky eaters, preferring foods in high sugars and high proteins. These ants nest in narrow spaces like electrical boxes and wall voids. Because of their unique diet, pharaoh ants usually require specially designed ant baits.
GET STARTED TODAY!
Get a Free Estimate
"
These guys are the best! Incredibly friendly, fast, and super knowledgeable. They answer my texts in seconds, schedule visits ASAP, and are very thorough both in their service and filling me in on what I need to know and look out for. Plus, love working with a family-owned business. 10/10 recommend!
Becca Sherman in 2021.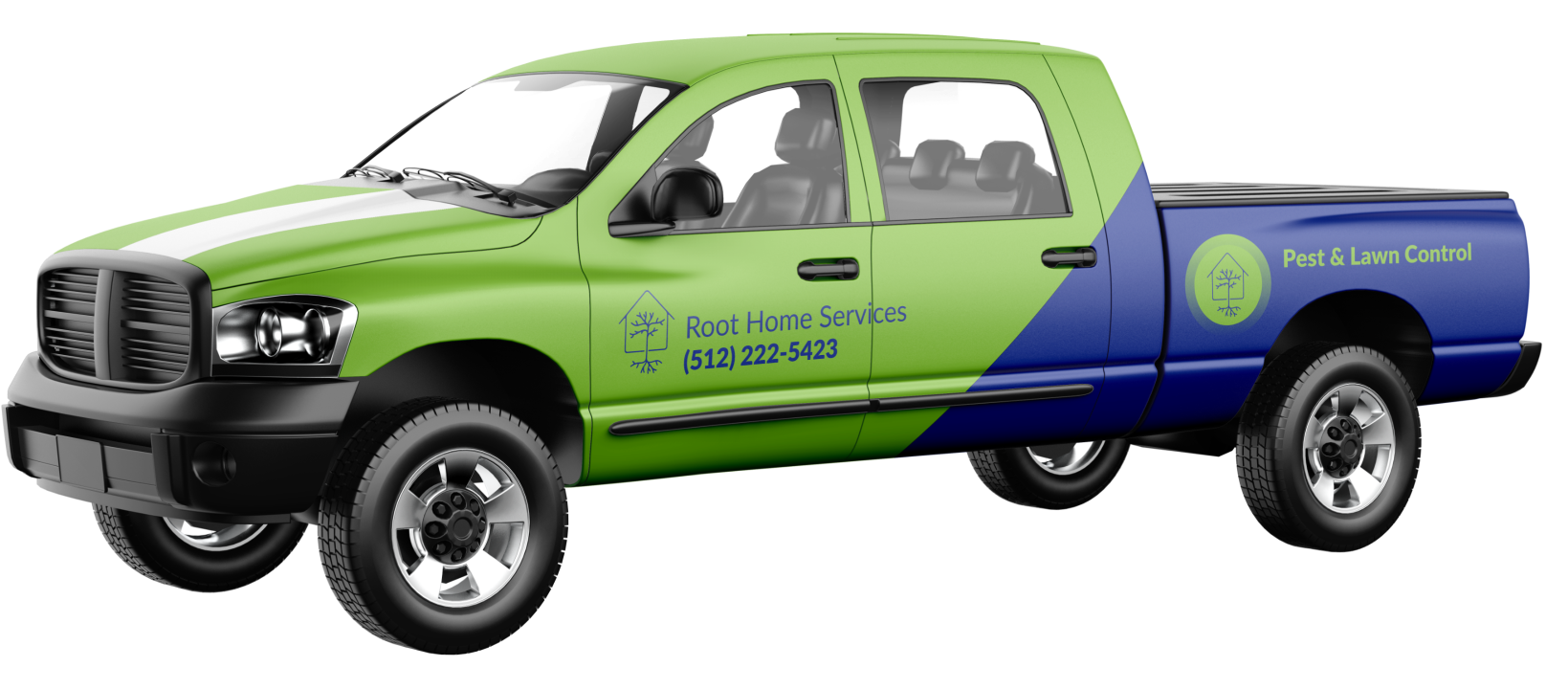 Service Areas
The Award Winning Pest & Lawn Company in Austin, TX
Our thorough pest and lawn care solutions provide with elimination from, ants, fungi, roaches, spiders along with pesky weeds and more! Give us a call and find out how we can help get your home back on track. We serve all of Travis and Williamson Counties as well as Hays and Bastrop Counties.
Bastrop
Bee Cave
Brushy Creek
Buda
Cedar Park
Dripping Springs
Elgin
Georgetown
Hutto
Kyle
Lakeway
Lago Vista
Leander
Liberty Hill
Marble Falls
Manor
Pflugerville
Round Rock
Spicewood
Taylor
West Lake Hills
Wimberley