4.9 star rating on Google
DIY
Did a Spider Bite Me?
If you believe you have been bitten by a black widow or brown recluse, seek medical attention immediately. This article details typical symptoms of envenomation but does not substitute for a medical professional's advice or opinion.
Get a free quote
Black widow bites and brown recluse bites differ in symptoms. While we will list them in a minute, not that first aid for spider bites for both species are the same.
If safely possible, capture the spider for positive identification. Wash the bite area thoroughly with soap and water or antiseptic if available, to prevent secondary infection. An ice pack may be applied to alleviate pain and swelling. Call the Texas Poison Center Network at 1-800-222-1222 or your family physician for information about treatment. First aid is limited help beyond preventing further infection.
If the victim is experiencing systemic (full-body) reactions, the victim should be hospitalized where a medical professional may administer appropriate care.
Black Widow Spider Bite Symptoms
Black widow venom is a neurotoxin, similar to a rattlesnake. It attacks the nervous system, causing systemic symptoms throughout the body. General symptoms include:
Abdominal cramping
Abdominal rigidity
Convulsions
Tremors
Unconsciousness
Headaches
Vomiting
Nausea
Lesion at the site of the bite
Profuse sweating
Pain
Brown Recluse Bite Symptoms
Brown recluse venom has necrotizing enzymes. It destroys tissue and cells, causing local or systemic symptoms. It leaves decaying tissue in its wake. General symptoms include:
Chills
Fever
Nausea
Red, white, and blue lesion at the bite site
Necrosis at the bite site
Restlessness
Weakness
Nothing
Source Image: Black Widow and Fly by Siamese Puppy
GET STARTED TODAY!
Get a Free Estimate
"
These guys are the best! Incredibly friendly, fast, and super knowledgeable. They answer my texts in seconds, schedule visits ASAP, and are very thorough both in their service and filling me in on what I need to know and look out for. Plus, love working with a family-owned business. 10/10 recommend!
Becca Sherman in 2021.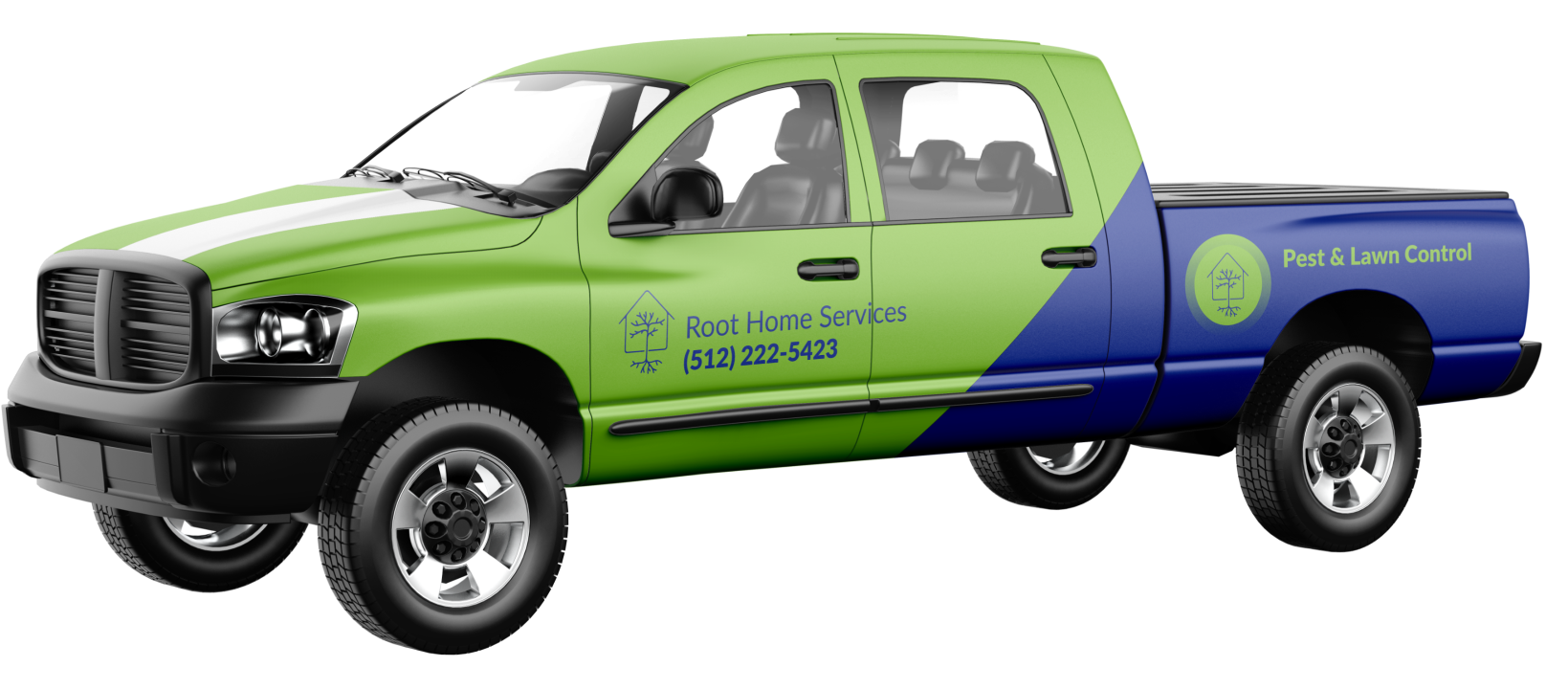 Service Areas
The Award Winning Pest & Lawn Company in Austin, TX
Our thorough pest and lawn care solutions provide with elimination from, ants, fungi, roaches, spiders along with pesky weeds and more! Give us a call and find out how we can help get your home back on track. We serve all of Travis and Williamson Counties as well as Hays and Bastrop Counties.
Bastrop
Bee Cave
Brushy Creek
Buda
Cedar Park
Dripping Springs
Elgin
Georgetown
Hutto
Kyle
Lakeway
Lago Vista
Leander
Liberty Hill
Marble Falls
Manor
Pflugerville
Round Rock
Spicewood
Taylor
West Lake Hills
Wimberley