4.9 star rating on Google
DIY
How Not to Kill an Ant Colony
Everyone has their own home remedies to get rid of ants. Are these DIY methods effective? Its narrowed down to a few methods. In this series we tackle the most common ways people remove ants--and what actually is proven to work.
Get a free quote
Ants have extensive pathways below the surface, as you can see in the image. The largest cooperative ant colony ever found was over 3700 miles, starting in Italy and ending in Spain. While the colonies in and near your backyard probably aren't that large, you can still be hosting thousands of ants right under your patio. If you want to rid yourself of the insect, you'll want to know what doesn't work.
Boiling Water
Pouring boiling water into an ant hill doesn't kill the entire colony, but just effectively kills the immediate ants at the top of the nest. While the entrance to the colony appears small, below is a cavernous space to house thousands of ants. The ants without severe burns will simply tunnel out and rebuild.
Diatomaceous Earth
Diatomaceous earth is made from the fossilized remains of ancient aquatic organisms called diatoms. This type of silica isn't a poison, but it in theory kills ants and other bugs by absorbing the oils in their skeletons which in turn dries them out. Pouring silica on the mound might work semi-effectively on the colony. Diatomaceous earth is an irritant, so if you do choose to use it avoid breathing it in or getting it on your skin.
Cornstarch
Another common solution is to pour cornstarch on the ants to smother them. You have two options after that: add water or vacuum the ants. Adding water is messy, but the dead ants do get encased into the cornstarch mixture. The second option is to vacuum the cornstarch and ants, and then immediately dispose of the vacuum bag outside. Pouring cornstarch on an ant hill has the same effects as boiling water. The ants will simply rise from the dust and rebuild.
Where are we going with this?
Eradicating an entire colony can be tricky business. Sometimes it requires knowing what type of ant you are dealing with, cutting off food sources for the insect, and using the right balance of chemical deterrents.
Our experts can provide immediate treatment and determine the best course of action to ensure a complete eradication of the colony. Give us a call today!
Sources Image: Fire Ants by Judly Gallagher
GET STARTED TODAY!
Get a Free Estimate
"
These guys are the best! Incredibly friendly, fast, and super knowledgeable. They answer my texts in seconds, schedule visits ASAP, and are very thorough both in their service and filling me in on what I need to know and look out for. Plus, love working with a family-owned business. 10/10 recommend!
Becca Sherman in 2021.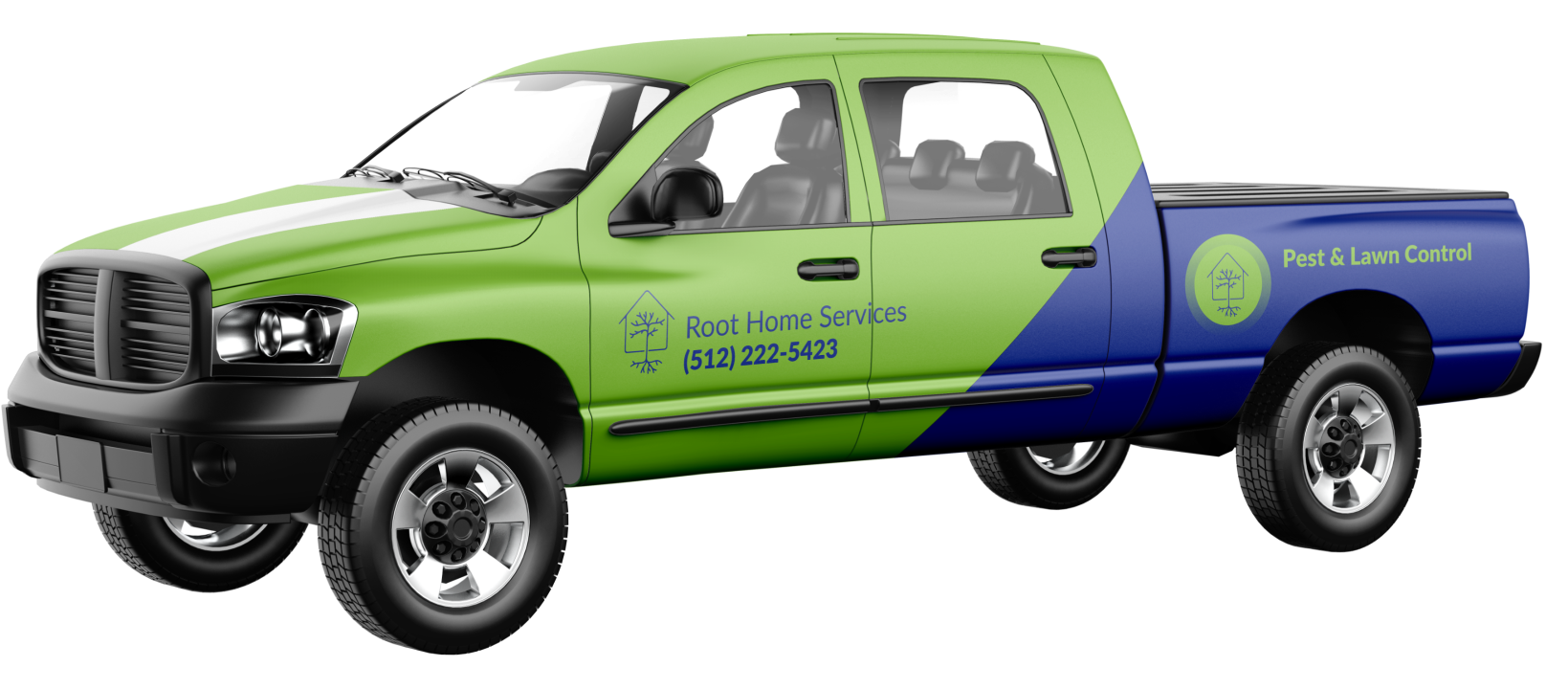 Service Areas
The Award Winning Pest & Lawn Company in Austin, TX
Our thorough pest and lawn care solutions provide with elimination from, ants, fungi, roaches, spiders along with pesky weeds and more! Give us a call and find out how we can help get your home back on track. We serve all of Travis and Williamson Counties as well as Hays and Bastrop Counties.
Bastrop
Bee Cave
Brushy Creek
Buda
Cedar Park
Dripping Springs
Elgin
Georgetown
Hutto
Kyle
Lakeway
Lago Vista
Leander
Liberty Hill
Marble Falls
Manor
Pflugerville
Round Rock
Spicewood
Taylor
West Lake Hills
Wimberley