4.9 star rating on Google
DIY
What Actually Works on Ants
It really boils down to a few methods: killing the ants, covering scents, and removing food sources. In this series we tackle the most common ways people remove ants--and what actually is proven to work.
In our research, there were three scientifically proven ways that can work to deter or eradicate ants from your home. Our sources include the US Environmental Protection Agency and the US National Library of Medicine, and are linked appropriately.
Oil of Lemon Eucalyptus
Oil of lemon eucalyptus is different from lemon eucalyptus oil, as it comes from the gum eucalyptus tree. It contains a bio-pesticide chemical called PMD, which the EPA has classified as safe to use. People report it is an effective insect repellent, including for ants and mosquitos. You can use this as a spray to target affected areas.
Boric Acid and Borax
Boric acid is proven to kill worker ants and their queen within three weeks of exposure. It erodes the ant's skeletons and stomachs. It is very important to keep boric acid away from pets and children. Wear gloves while you are working with the poison. To use, add ½ teaspoon of boric acid and 8 teaspoons of sugar to 1 cup of warm water. Stir until acid and sugar are completely dissolved in water. Saturate cotton balls or leave the mixture out in containers where you have seen ants. After use, wash containers thoroughly or discard.
You can substitute for borax with the same recipe, although the effectiveness is only anecdotally recorded. Keep boric acid, borax, and the mixture out of reach from pets and children at all times.
Cinnamon Leaf Oil
If you're an essential oils buff, you may have cinnamon leaf essential oil on your shelves already. Cinnamon leaf oil has been found to be very effective. Saturate cotton balls with the oil and leave where you've seen ants. As with all essential oils, do not ingest these oils and keep away from pets and children, as the oil can make a person very ill.
For this DIY remedy to be effective, the concentration of cinnamon leaf oil is crucial. A high concentration needs to be used and the cotton balls will need to be placed in every place the ants are entering your home.
Why doesn't everyone use these?
As with everything, there is a catch. The oil of lemon eucalyptus and cinnamon leaf oil are most effectively used when all ant entry points are identifiable. Sometimes, you don't know where the ants are coming from and you can't follow the trail. Boric acid is powerful, but can be a concern to keep on hand when there are children or mischievous pets in the house.
To provide a pest-free home without worry, our trained experts can provide immediate treatment, determine entry points, and select the best course of action to ensure a complete eradication of the colony. Give us a call today!
Sources Image: Acrobat Ants by Judy Gallagher
GET STARTED TODAY!
Get a Free Estimate
"
These guys are the best! Incredibly friendly, fast, and super knowledgeable. They answer my texts in seconds, schedule visits ASAP, and are very thorough both in their service and filling me in on what I need to know and look out for. Plus, love working with a family-owned business. 10/10 recommend!
Becca Sherman in 2021.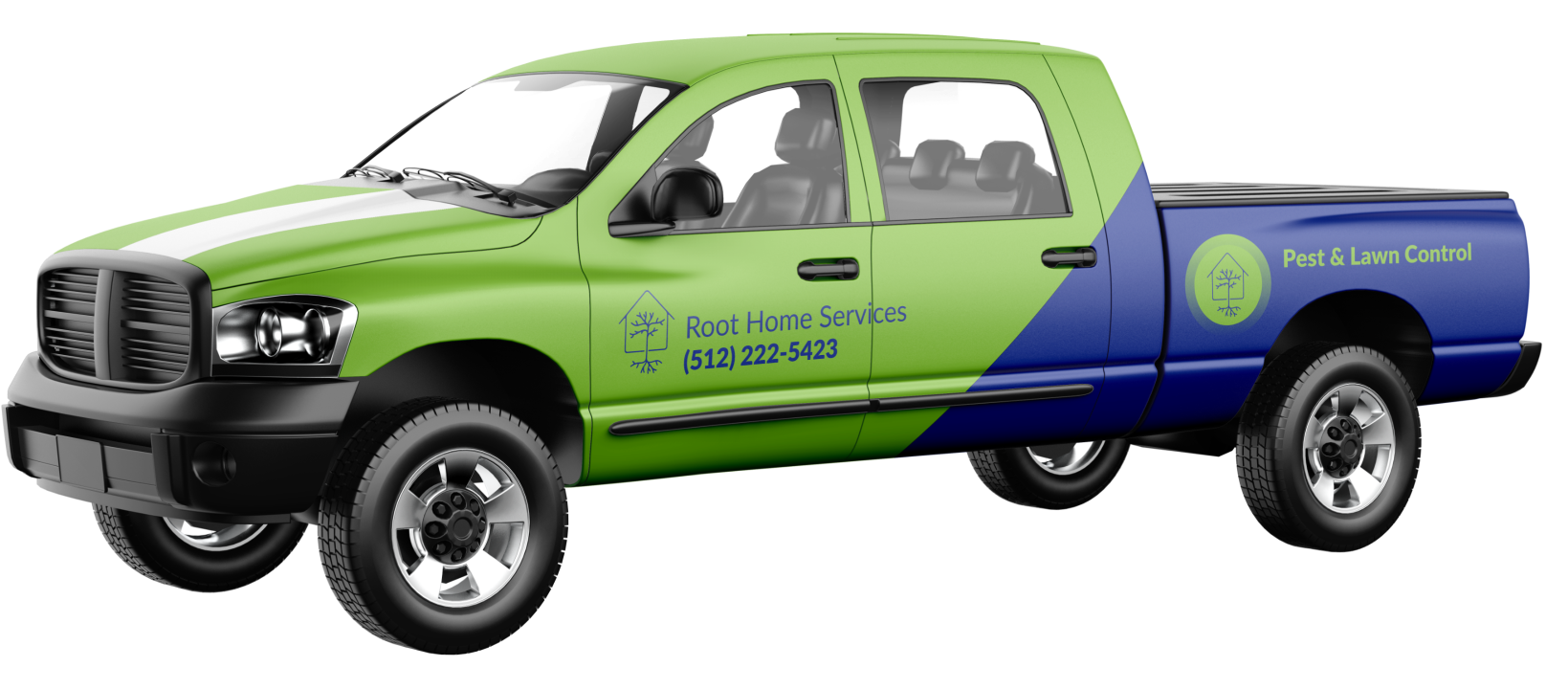 Service Areas
The Award Winning Pest & Lawn Company in Austin, TX
Our thorough pest and lawn care solutions provide with elimination from, ants, fungi, roaches, spiders along with pesky weeds and more! Give us a call and find out how we can help get your home back on track. We serve all of Travis and Williamson Counties as well as Hays and Bastrop Counties.
Bastrop
Bee Cave
Brushy Creek
Buda
Cedar Park
Dripping Springs
Elgin
Georgetown
Hutto
Kyle
Lakeway
Lago Vista
Leander
Liberty Hill
Marble Falls
Manor
Pflugerville
Round Rock
Spicewood
Taylor
West Lake Hills
Wimberley